Top 10 Most Iconic Men's Leather Jackets in the Movie History
Famous Leather Jackets In Movies
From the time we saw the evolution of Motorcycle jacket by Schott in The Wild One till the time we have seen Ryan Gosling covering his half-face by his coat, we have witnessed many and many jackets in movies. All of the coolest style that we have watched on the big screen is living in the corner of our heart and we desire to earn at least one in out wardrobe but it's not that easy to decide which one to hang first.
Sorting out this simple question, we have gathered all the top Leather Jackets seen in movies from where you can decide through. So let's go from 10 to number 1 in the list of famous leather jackets.
The Jacket of Arnold Schwarzenegger in Terminator Genisys.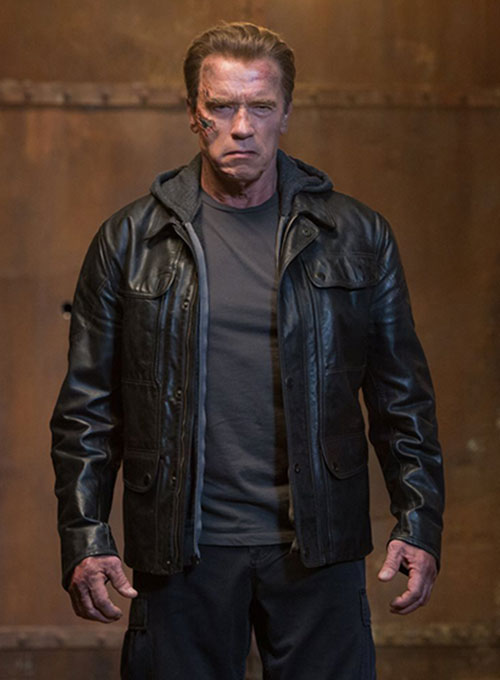 Worn By: Arnold Schwarzenegger
Movie: Terminator: Genisys
As: Guardian
Avail this Arnold Schwarzenegger famous leather jacket that is taken from the movie Terminator. The jacket look astonishing that will give you an appealing look whenever you will wear it. The color and style look appealing that you can attire to portray the character.
Famously Known As Benjamin Button Jacket
Worn By: Brad Pitt
Movie: The Curious Case of Benjamin Button
As: Benjamin Button
This Brad Pitt Panther Benjamin famous leather jacket is taken from the Hollywood industry Brad Pitt. You will be inspired with the appealing leather jacket that is mentioned here. So, what are you waiting for? Just grasp it now and impress the viewers with your class look.
The Jacket of Indiana Jones
Worn By: Harrison Ford
Movie: Indiana Jones And The Temple Of Doom
As: Indiana Jones
When it comes to the Indiana Jones jacket, we must say that there might be the various audiences who want to avail his famous leather jacket. A distressed brown leather jacket is ideal for the tough guy who loves adventure and excitement.This jacket goes perfectly with a felt hat and whip, so avail it now and be an Indiana Jones on the special day.
The Jacket of Tom Cruise In Mission Impossible
Worn By: Tom Cruise
Movie: Mission Impossible: Rogue Nation
As: Ethan Hunt
Get an inspiring look of a character Tom cruise by the wearing his famous leather jacket from the movie Mission Impossible 5. The design and material seems attractive that you will love to attire throughout the day. It is available in brown color that you can wear casually to feel soft and relaxed.
The Brown Jacket OfThe First Avenger
Worn By: Chris Evans
Movie: Captain America: The First Avenger
As: Steve Rogers/Captain America
You can have this captain amerce famous leather jacket that is inspired by the movie The First Avenger. This Jacket attracts many of the followers and now everyone is looking for it. The jacket is made to be a slim fit that will give you a perfectly fitted look whenever you will attire it.
Captain America Jacket of Peter Fonda
Worn By: Peter Fonda
Movie: Easy Rider
As: Wyatt
Here is Peter Fonda Easy Rider famous leather jacket that is the great celebrity attire that you will love to wear for an impressive look. Wearing a fascinating apparel increase the appeal of your personality. So, try this jacket and get an inspiring look in front of the viewers. Stripes line look really attractive that you can wear anytime for classy look.
The Famous Red Corduroy Jacket of James Dean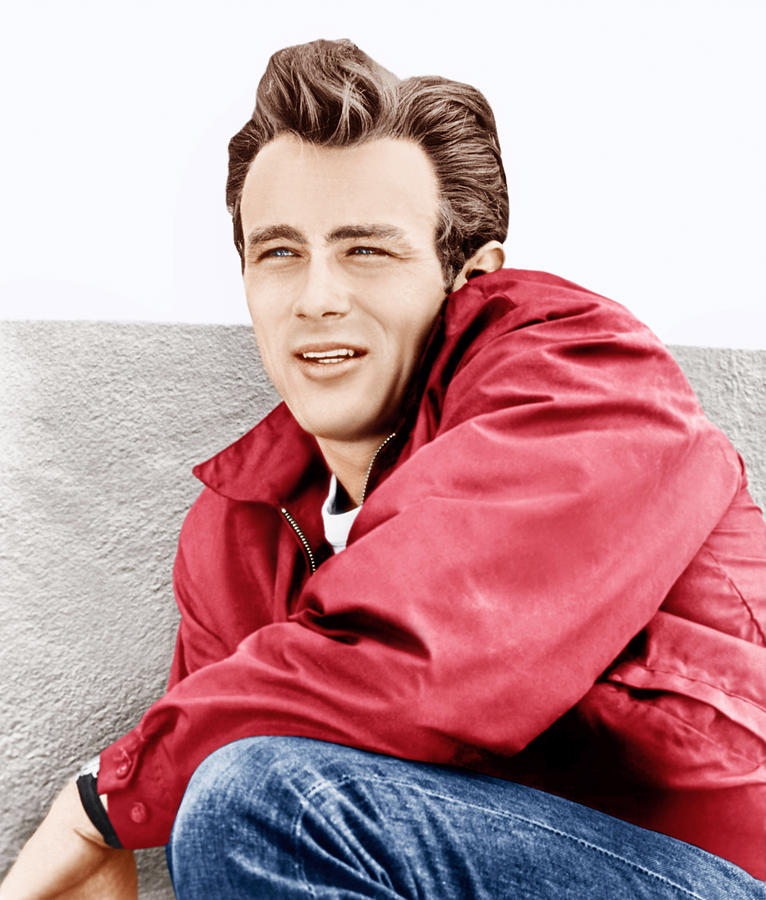 Worn By: Peter Fonda
Movie: Rebel Without A Cause
As: Jim Stark
Get the impressive persona by wearing James Dean Rebel jacket that will give you superb look of a character when attiring it. Many of the followers get attract with its color that is red. It is a classical outfit suitable for the people who are bold and own a persona like no one.
Western-military mash-up Ryan Gosling's Coat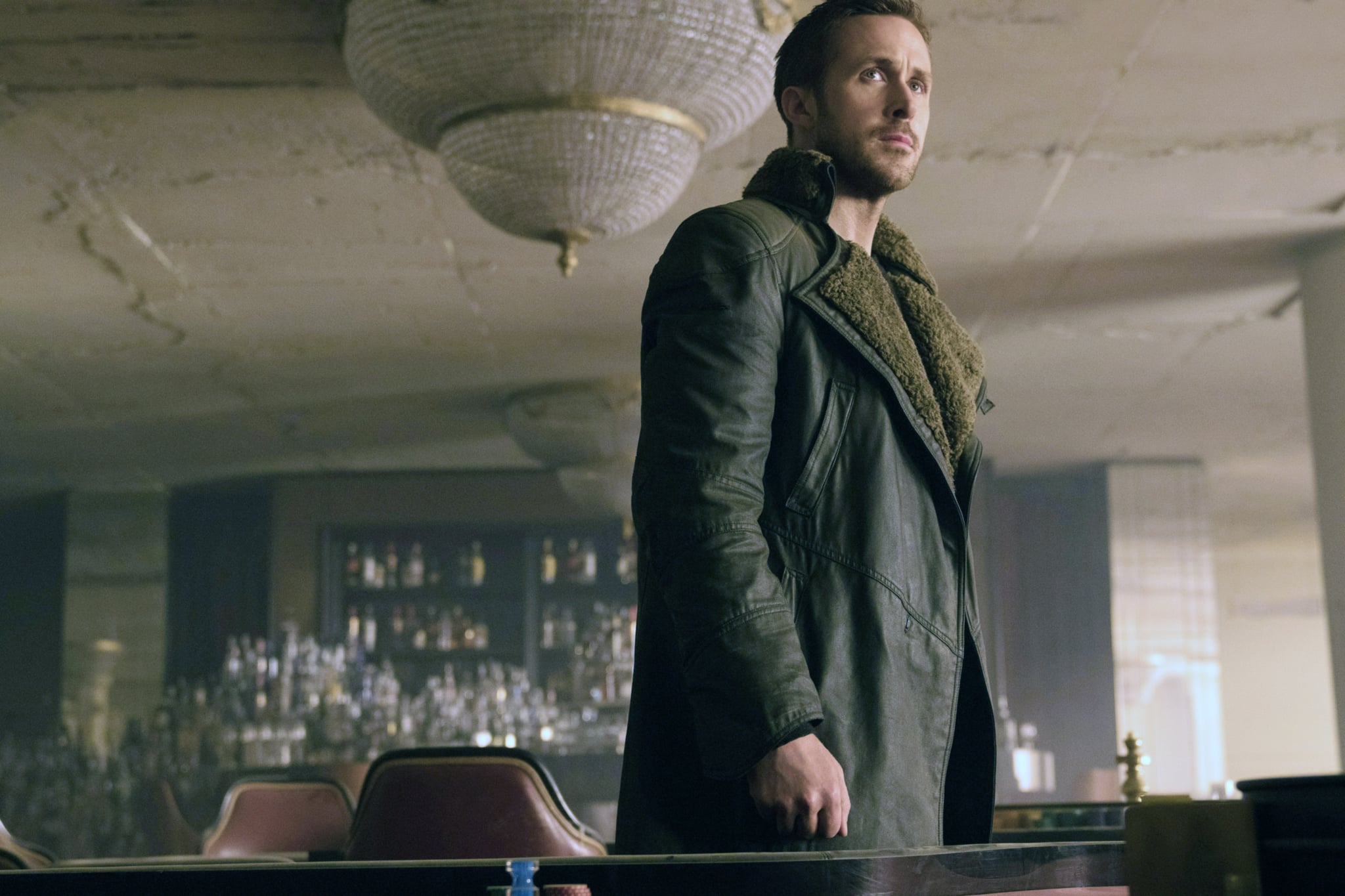 Worn By: Ryan Gosling
Movie: Blade Runner 2049
As: Officer K
The amazing jacket is inspired by the second episode of Blade Runner. This Blade Runner Jacket is in trench coat style with a single back vent cut that look inspiring when attiring it. Ryan Gosling is an actor who is seen wearing this coat in this series.
G-1 Bomber Jacket of Maverick
Worn By: Tom Cruise
Movie: Top Gun
As: Maverick
Lastly, you can try this Top Gun Navu G- 1 famous leather jacket that is also an elegant piece for your leather jackets collection. This jacket is designed specifically with Navy's top fighters in mind and its patches design increases its charm.  Now choose your best from the varieties.
The One Star Jacket Of Marlon Brando
Worn By: Marlon Brando
Movie: The Wild One
As: Johnny Strabler
This Marlon Brando famous leather jacket is inspired by the movie The Wild One , Its among most famous leather jackets brands and it perfectly matched with the character's personality. The amazing jacket is known to be an iconic uniform of the bad boy. Grasp this fascinating black jacket available here that will give you eye-pleasing appearance among all.
These are all the best leather jackets that have appeared in the movie since early 50's till now. If there's any that you would like to add in the list then feel free to share it in the comment section below and if you have any of the above Mens Leather Jacket in your wardrobe already then do share your thoughts for it.
You can also watch movies for free in your mobile phone using free movies app available for android. You can
check go for 123Movies Free Download for seamless movies experience in your phone.